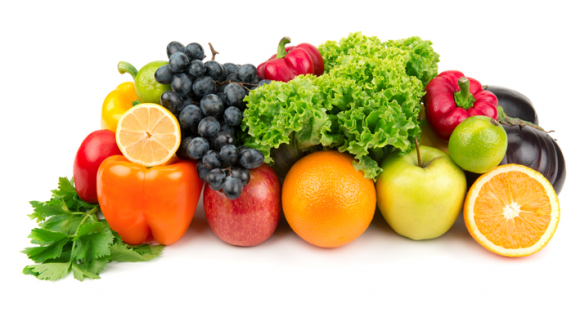 In recent years, the subject of veganism has made the headlines quite a few times. It's not just the percentage of vegans, which is constantly on the rise, or the numerous studies that indicate the benefits of the vegan lifestyle. It seems that veganism has reached the heart of the Israeli mainstream (as evidenced by the victory of Tal Gilboa, an activist vegan, in the Big Brother reality competition), and is drawing many in what is clearly more than a passing trend: according to a survey conducted in 2014, 5% of the Israeli population is vegan, and 8% are vegetarians. These are figures that were inconceivable several years ago. Moreover, another survey showed a decline of 7.5% in the consumption of meat and poultry products over the first ten months of 2013 compared to the previous year.
It should be noted that veganism is much more than what many believe. Here are some important facts that may also change your attitudes.

The foundations of veganism
Firstly, for anyone who has been isolated over recent years, here is short and (very) concise explanation of veganism. Veganism is a way of life based on abstaining from consumption of animal products, including meat, milk, eggs and all the foods made using these products. This is usually based on a combination of two arguments: the first is a moral argument (preventing the suffering and killing of animals), and the second – the health argument. In addition, many vegans expand their abstention well beyond food, and do not use, for example, products whose production included the use of animals: clothes, furniture, shoes and so on.
Note that contrary to what many believe, veganism is not new at all. There is evidence of vegetarian lifestyles in antiquity, including in ancient Greece, India, Japan and even Israel. In modern times, in the 19th century, there were several attempts to establish a vegan lifestyle, and a boarding school based solely on vegan food was even opened in London. The term itself was coined in 1944 by Donald Watson, who founded the vegan movement. In recent years veganism has gained immense popularity, in part thanks to the media, documentaries dealing with the subject, social networks and leading activists, the most famous of whom are Gary Yourofsky and Peter Young.
Rich menu of delicious foods
At this stage, we should get down to the thick of things (or ingredients), and focus on the options available for vegans. At first glance, it seems that they exclude countless popular foods from their menu. Yet in practice, there is an endless variety of extremely tasty options. This is evident in the growing number of vegan restaurants in Israel, or even the fact that any self-respecting restaurant or cafe now offers a number of vegan dishes in their menus, or even an entire vegan menu.
There are now a wide variety of vegan dishes that are actually gourmet dishes. Moreover, there are alternatives and substitutes, that are not made from animal products, for a multitude of ingredients used to prepare various dishes, thus increasing the variety of possibilities. Thus, for example, milk can be replaced with soy milk or rice milk, butter with coconut butter, eggs with starchy flours or pure starches and more. Even "meaty" foods have vegan versions, including schnitzel (made of seitan or tofu slices, combined with chickpea flour and dried bread crumbs), hamburger (made of beans and grains, or alternatively, tofu and seitan) and the like.