Giving from heart and soul
The Latet Tikva – Giving Hope – Organization says what its name implies. We are here to give hope to those who need it. We give in the hardest times. We hug and bring joy. And that's exactly why we need you.
This remarkable doing is not to our merit but to yours. Every donation helps, and with your warm hearts we can light up the hearts of others, continuing to bring hope to these many children.
Your important donation helps us to keep on helping
Donations are a tax recognized exemption under clause 46-A of the Income Tax Statutes. A receipt and thank you letter will be sent to your home by mail.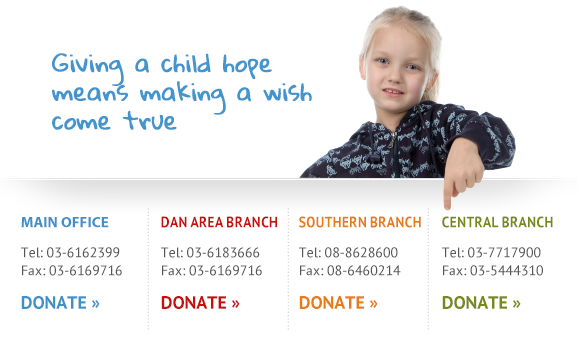 On behalf of the children, we thank you for your generosity and willingness to contribute, which helps us bring smiles of happiness and hope to these children's faces.